Welcome to the 2021 Early Bird Tournament
---
---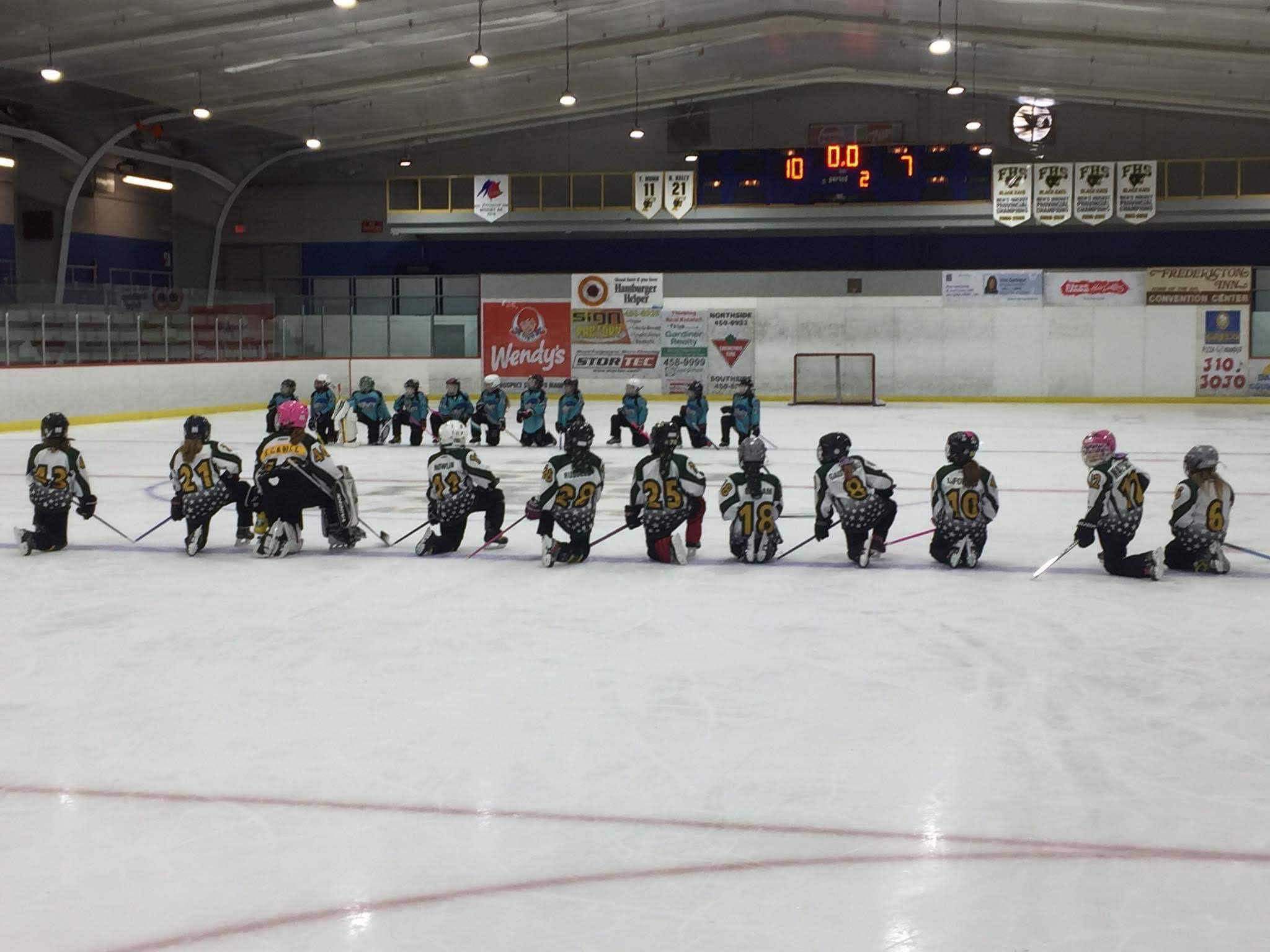 ---
Greetings from the Early Bird Tournament Chair
Welcome 2021 Tournament Participants!
On behalf of the Fredericton Youth Ringette Association, I would like to welcome you to the 21th Annual Early Bird Tournament. We are so happy to be back after 20 months of no tournaments!
I would like to thank the FYRA Executive and the Tournament Committee for all their hard work, dedication and passion in putting together what will be a great three days of Ringette - The fastest game on ice!
I want to thank our officials and game-day volunteers for the many hours that they will spend at the rinks this weekend. We also acknowledge the generous support of our many tournament sponsors who help to make this tournament a success.
We will be following the Public Health guidelines in effect at the time of the tournament. At the time of this letter, this means all entrants into any city facility (rink, restaurant, etc.) must be fully vaccinated and/or provide a medical exemption from a doctor licensed to practice medicine in their province of residency. Masks are also mandatory in all indoor facilities, unless eating or drinking. We will be using a Vaccine-verified bracelet system for the tournament this year, to lessen the load at the doors. You will get a bracelet when you enter the rink for your first game, and you can then show your bracelet for the rest of the weekend. Please remember to keep your ID and vaccine record with you at all times in case of a spot check. We will be placing bracelets on everyone, regardless of age, so there is no confusion at the door. If you choose not to wear a bracelet, that's OK too, simply show your ID & vaccine record at each rink. Entry is always permitted even without a bracelet. There is someone at each rink door checking for bracelets or vaccine records. Each rink has only one door accessible for entry.
With a goal of creating a unique Players Experience this year we are pleased to announce the following activities for Players and Teams during the Tournament
Our Very Popular Bottle Cap Game is back, we hope you saved up J
We are welcoming back Rinkside Sports a vendor of Ringette Clothing and Equipment (located downstairs at Willie O'Ree)
We will have our "Tournament Central" located on the 2nd Floor of Willie O'Ree and Grant Harvey. Pick up your game kits, scoresheets and get up to date scores.
A Players' Lounge for all Players, Coaches and Managers is also available to use inside Tournament Central. Teams can gather here to eat a meal or relax between games. Reminder that masks are mandatory at all time unless eating.
We will have RNB's two U14AA teams facing off at Grant Harvey on Saturday night, with the U16A team playing the U19A team immediately following. We hope you will come out to see some elite ringette. Entry is free.
For the latest scores, and updates during the tournament, please visit our web site at http://fyraearlybird.ca/.
I also hope that your team takes time to enjoy the City of Fredericton during your stay this weekend. Our city has a lot to offer with many events, shopping and restaurants for your team to take advantage of while you're not on the ice.
Lastly I want to thank the arenas staff in helping us to ensure that the tournament runs smoothly.
I hope your team and your families have a fun and safe weekend!
Best of luck!
Keri Clark
Early Bird Tournament Chair
Fredericton Youth Ringette Association (FYRA)